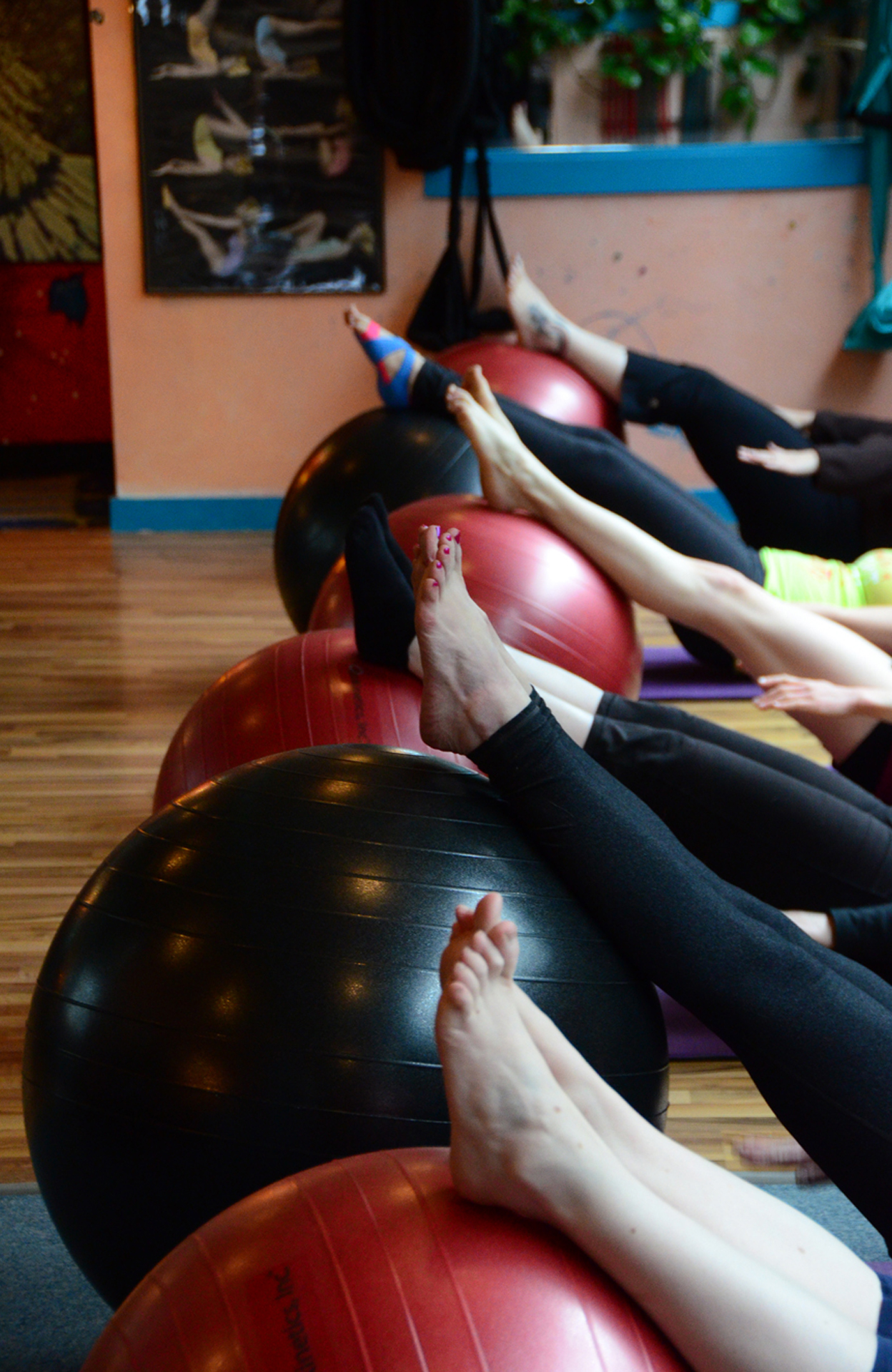 Group Mat and Barre Pilates
Mat + Nap Pilates - Stretch & Relax* (Up to 12 clients)
This class features 50 minutes of gentle Pilates Mat exercises followed by 25 minutes of optional guided relaxation. Bring a blanket and get cozy! And don't worry, if you fall asleep, I'll wake you at the end of class and send you back out into the world refreshed and rejuvenated!
Mat + Nap Pilates Schedule
Mat Classes (Up to 12 clients)
Mat classes incorporate fun props like thera-bands, magic circles, stability balls, foam rollers, and arm and leg springs for a different experience at every class!
Mat Class Schedule
Tuesday 12:15 pm (30 Min.)
Wednesday 4:30 pm (50 Min.)
Thursday 12:15 pm (30 Min.)
Barre Pilates (Up to 10 clients)
​This class features a cardio warm up, hand weights for upper body sculpting, standing work at the ballet barre for lower body toning, and Pilates mat work for core strengthening.
Barre Pilates Schedule
​Monday 4:30 pm (50 Min.)
Tuesday 5:30 pm (50 Min)
Thursday 5:30 pm (50 Min.)
Reservations required. Call/text 360-556-4620 or email perennialpilates@comcast.net to sign up.
Pilates Apparatus
Reformer (1-5 clients)
Apparatus sessions on the Pilates reformer use springs for resistance to build  core strength and help develop long, lean muscles for a sleeker silhouette. The variations are endless!
​Jumpboard (1-5 clients)
Keep your joints healthy with a cardio workout you can do lying down! The jumpboard attachment turns the Reformer into a horizontal jumping machine with even lower impact than a trampoline.
Aerial Pilates(1-4 clients)
This innovative class uses suspended yoga swings to combine the principles of Pilates with the benefits of inversion for spinal decompression, core strengthening, conditioning and flexibility.
Swing-a-Lates(1-3 clients)
Swing-a-Lates sessions use playground swings to address core strength, joint stability and mobility, trunk stability, spinal flexion, extension, and rotation. Warm up and cool down by swinging. Let your inner child out to play!
Apparatus sessions are by appointment. Call/text 360-556-4620 or email perennialpilates@comcast.net to schedule.
Current openings:
Monday 5:30 pm - Reformer
Tuesday 10:00 am - Jumpboard
Wednesday 7:00 am - Reformer
Wednesday 5:30 pm - Reformer
Friday 8:00 am​ - Reformer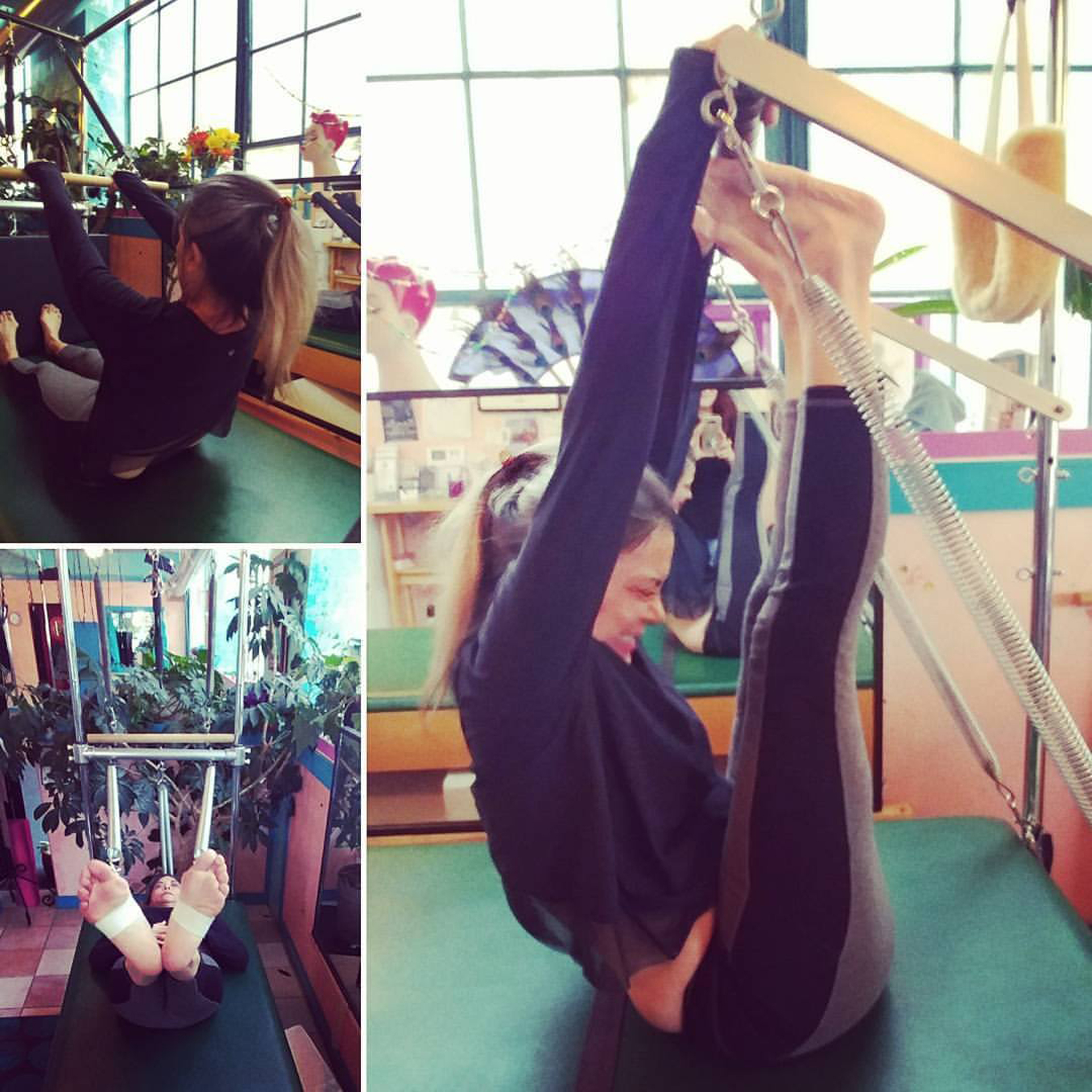 Next Steps...
Buy a package and make a reservation!